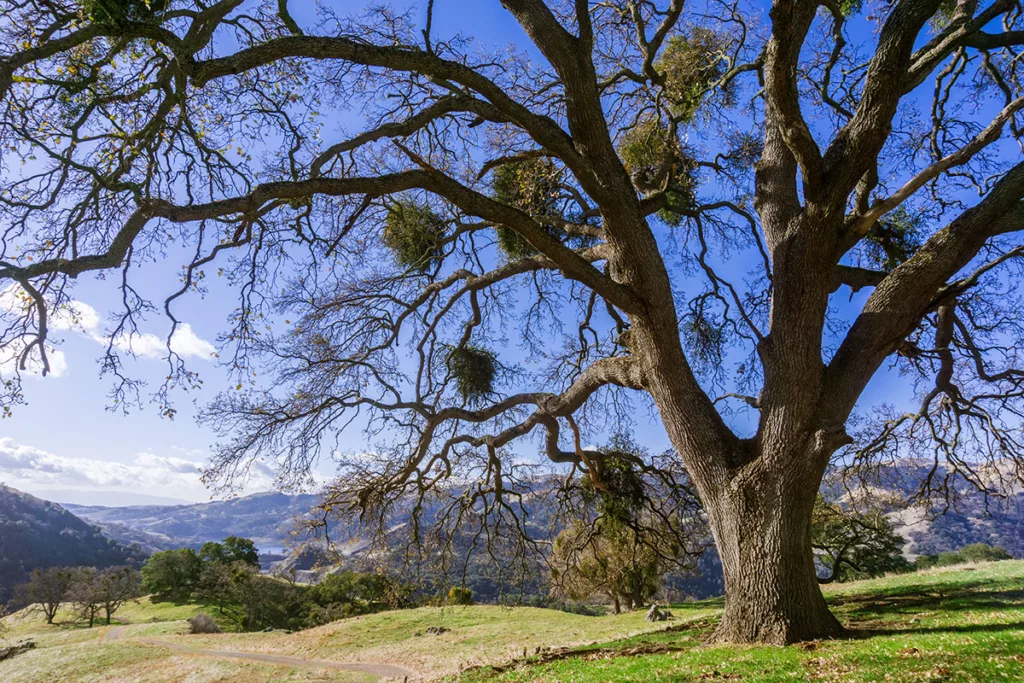 Have you ever noticed strange plants growing on or around the trees on your property? If so, this might be an indicator that your property has a parasitic plant problem that could be risking the health, safety, and beauty of your trees. In this guide, we will provide tips for identifying common parasitic plants so you can have them removed from your trees for good.
3 Common Parasitic Plants That Can Be Harmful for Trees 
Parasitic plants can cause severe damage to a tree if they're not identified and removed. These plants will take away valuable nutrients from the tree, inhibiting growth and leaving them susceptible to disease, pests, and potential failure (physically falling over, or structurally breaking). Typically, parasitic plants aren't able to produce specific nutrients they need to survive on their own, so they leech onto other vegetation like trees to survive. For instance, many parasite plants lack chlorophyll, which is a natural food and energy source found in plants that helps them undergo photosynthesis, or the process of absorbing energy from the sun and turning it into nutrients. Plants that lack chlorophyll can't photosynthesize, which means they need to absorb nutrients from a host plant instead—like a healthy tree.
In addition to the presence of the plant itself, common signs a tree might be infected by a parasitic plant include:
Branch brooms: an unusual number of twigs or branches growing from a single branch
Bole swelling: a large swelling mass growing from the trunk of a tree
Tree cankers: dead sections of bark
If you notice a tree exhibiting any of these effects of parasitic plants, it's important to contact an arborist as soon as possible. Read on to learn about some of the most common parasitic plants and provide tips on how to identify them.
1. Dodder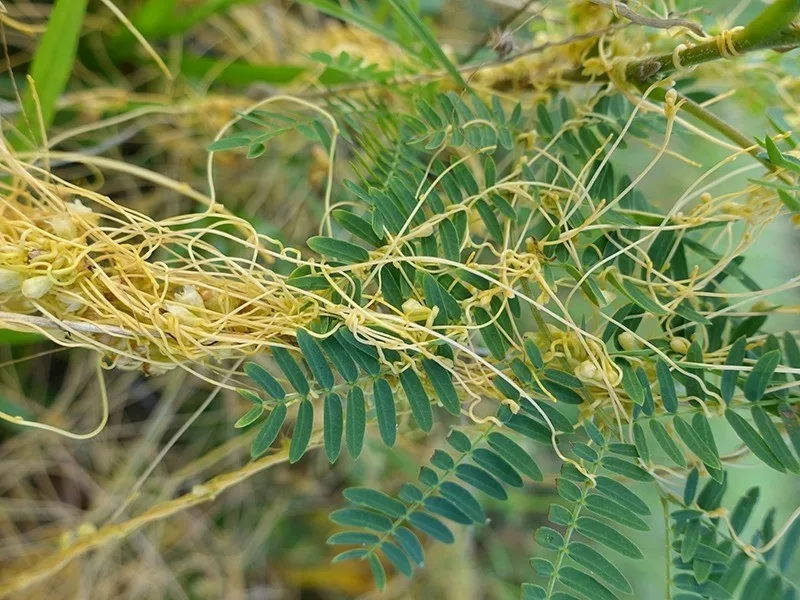 Dodder, or cuscuta californica, is a twining, vine-like plant in the morning glory family. Also known as chaparral dodder, this plant is usually a light orange –brown color. Some even compare the plant's appearance to spaghetti or silly string, due to its thick mass of vining stems. Dodder doesn't produce its own chlorophyll (hence the lack of green coloring), so it drains nutrients from its hosts instead. When left unmanaged, dodder can spread rapidly and cover entire canopies, severely weakening the tree and making it susceptible to other pests, parasites, and disease.
2. Oak Mistletoe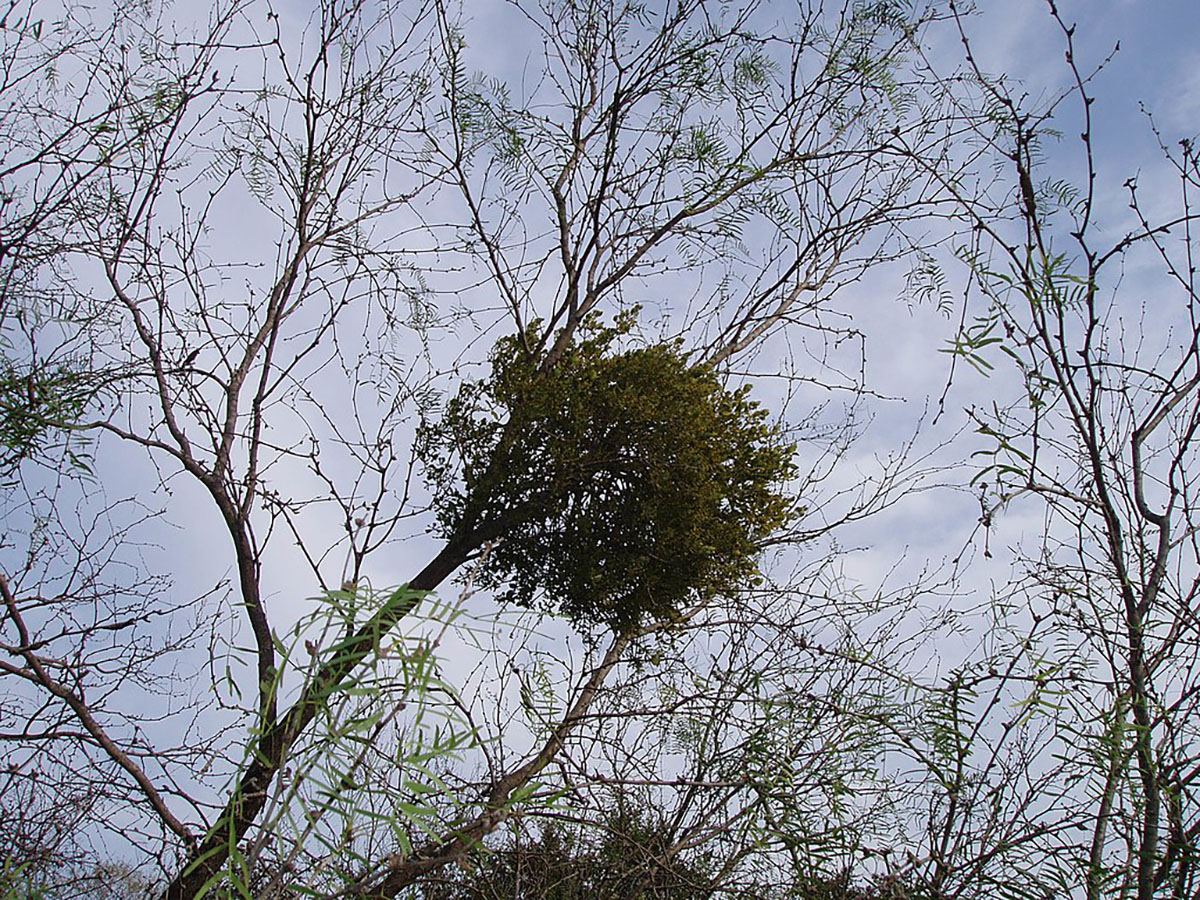 Oak mistletoe, or phoradendron leucarpum, is a common parasitic plant found on many trees in Sonoma County. The word "phoradendron" means "tree thief," which is perfectly fitting for this parasitic plant. Oak mistletoe looks like green balls or masses of leaves on your tree branches. These masses can grow up to three feet tall, which is not only an eyesore, but a danger to your tree. This is because oak mistletoe will sap away nutrients and water, weakening the tree in the process. Despite its name, oak mistletoe can affect over 100 different tree species, although oak tends to be its favorite. If you notice any growths on your tree, you should contact an arborist at Vintage Tree Care for maintenance.
3. Dwarf Mistletoe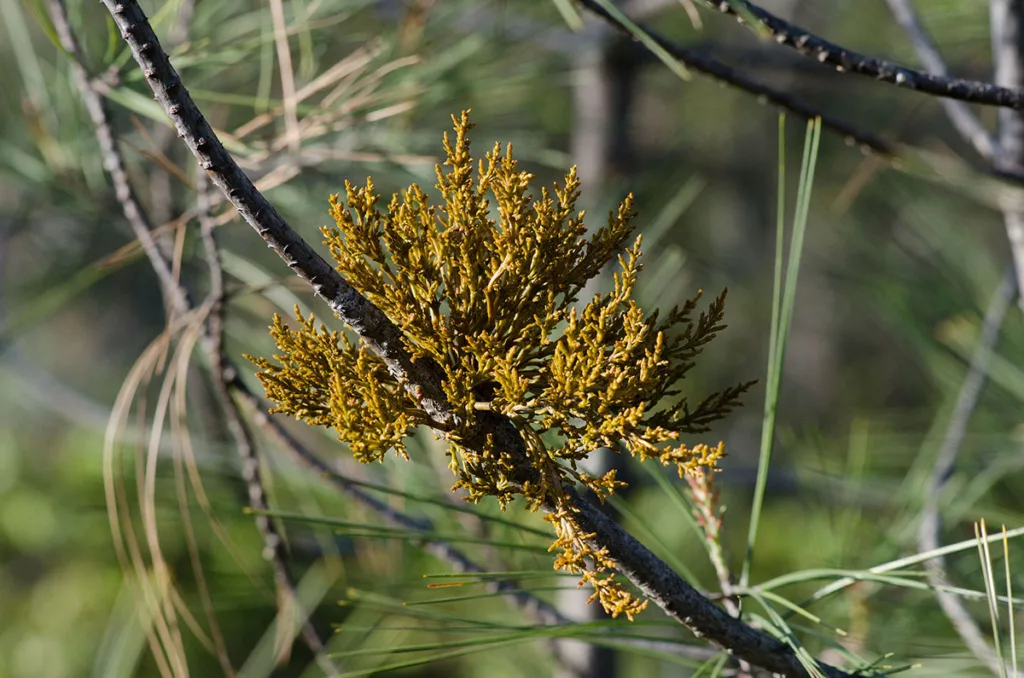 Dwarf mistletoe, or arceuthobium, is another common parasitic plant you should keep an eye out for. This plant is a bright orange-yellow color, and manifests as thick clusters of small, twiggy branches that almost resemble coral in appearance. This type of mistletoe is more spiny and less circular than oak mistletoe, and it can cause changes to structural characteristics in trees. One common example of this effect is branch brooms, also known as witch brooms, which looks like an abnormal cluster of twigs growing from one singular branch. Dwarf mistletoe is harmful to trees because it takes away important nutrients from the host, weakens it, and makes it susceptible to other harmful parasites and diseases.
Contact Our Arborists in Santa Rosa for Personalized Tree Care Services
If you suspect your tree is infected with a parasitic plant, pest, or diseases of any kind, contact the Santa Rosa arborists at Vintage Tree Care. Our local arborists have extensive knowledge and experience with identifying and treating tree-related concerns through personalized tree care services. We want to help ensure the health, safety, and beauty of your property for years to come.
If you're interested in learning more about our comprehensive tree maintenance services, contact us online or give us a call at 707-495-4686 today.
The comments are closed.