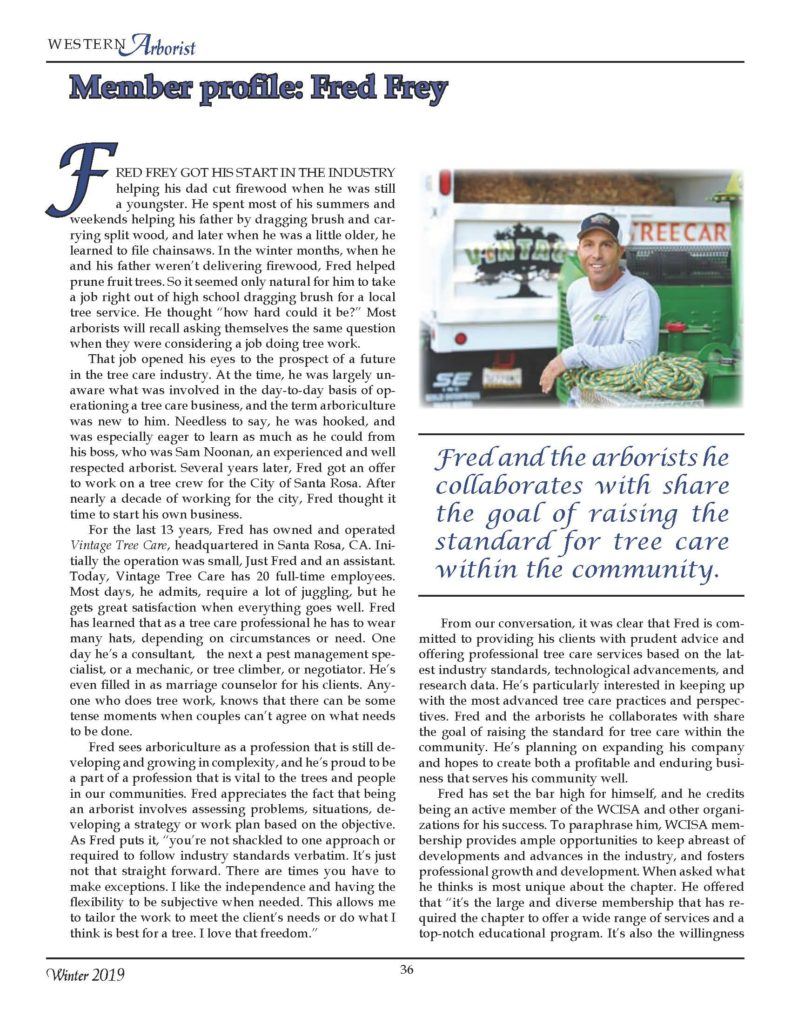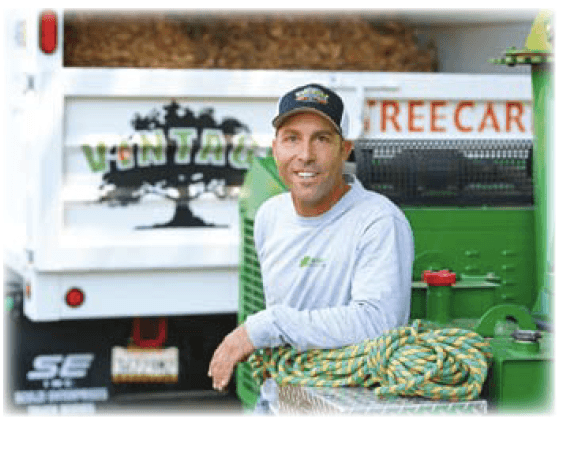 Fred Frey, owner and operator of Vintage Tree Care in Santa Rosa, is honored to be featured in the latest issue of WCISA's Western Arborist!
---
"From our conversation, it was clear that Fred is committed to providing his clients with prudent advice and offering professional tree care services based on the latest industry standards, technological advancements, and research data."

Western Arboist Member Profile
---
The Western Chapter of the International Society of Arboriculture was formed in 1934. It is a nonprofit corporation comprised of over 4000 persons in Arizona, California, Hawaii, and Nevada engaged or interested in the practice of arboriculture.
The Western Chapter ISA is a member-driven organization dedicated to fostering a greater appreciation for trees by promoting research and education to advance the professional practice of arboriculture
The comments are closed.