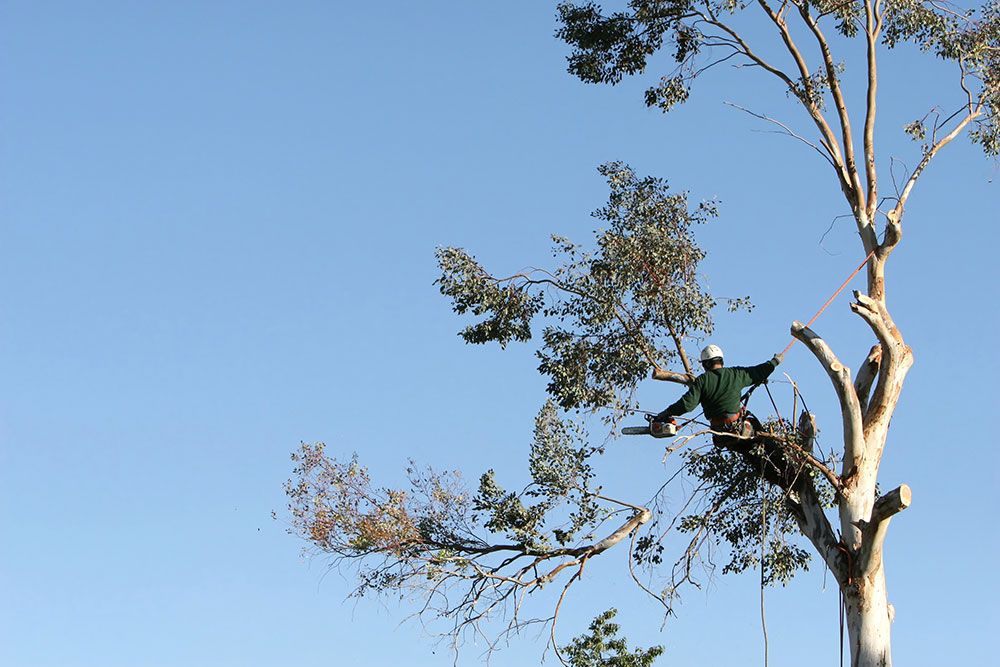 What is an Arborist?
An arborist is a highly trained tree professional. They are thoroughly experienced in the science of planting, caring for, and maintaining trees.
What is a Certified Arborist?
A certified arborist is a highly seasoned professional that has been certified by the International Society of Arboriculture. You can only become ISA-certified by passing rigorous certification exams that test your knowledge about all aspects of arboriculture (the study of how trees grow and respond to cultural practices and to their environment). The certification exam tests arborists' extensive knowledge of tree care including but not limited to tree biology, diagnosis, safety and maintenance.
An Arborist Can Help You with The Following Tree Care Services:
Tree Removal: A service to remove a tree that has died, become infested with insects or pests, in some way poses a threat to the property, or is simply no longer needed.
Tree Pruning: removing branches or stems to benefit the health, growth, and natural form of a tree.
Emergency Tree Care: 24-hour service to respond to trees that have become hazardous due to storms or other hazardous situations.
Tree Planting: Knowing where, when, and how to plant a tree is imperative to its success. A certified arborist can help you determine which tree is best for your property and help you plant it. This will help ensure a long, healthy life for the tree.
Tree Health: A certified arborist can diagnose tree disease or pest problems and make appropriate recommendations for its treatment.
Why Use a (Certified) Arborist for Tree Care?
Becoming a certified arborist is no easy feat. In order to be eligible for ISA certification alone an individual must have: 
Three or more years' full-time practical experience working in the professional tree care industry
A degree in arboriculture, forestry, landscape architecture, or horticulture from an accredited institution
They are also required to stay up-to-date on the latest techniques in arboriculture. This means you're getting a professional with the experience, skill, and know-how to properly take care of the trees on your property.
There is so much more to tree care than what meets the eye. The trees on your property are an investment that directly correlates to your property value. Trees that are not properly pruned, trimmed, or maintained could cause future property damage. Your overall tree health is imperative to maintaining your property value and minimizing the risk of future property damage as a result of improper tree care.
Choosing a certified arborist means you can rest easy knowing that your tree professional knows how to perform any tree trimming, pruning, removal or other tree care that you need in a way that is environmentally conscious, preserves the natural health and beauty of your tree, and improves the safety of your property. Safety should always be your first priority, and choosing a tree care servicer that has not been professionally trained can put you, your trees, and your property at risk.
The Professionals at Vintage Tree Care Are Proud to be Certified Arborists
We are fully certified, licensed, and insured- not to mention fully committed to providing quality without compromise in all of our tree care services. We have over 20 years of tree care experience in Sonoma County and are able to tackle any tree care need you may have.
If you're in need of an experienced tree care professional near you, give Vintage Tree Care's certified arborists a call.
The comments are closed.