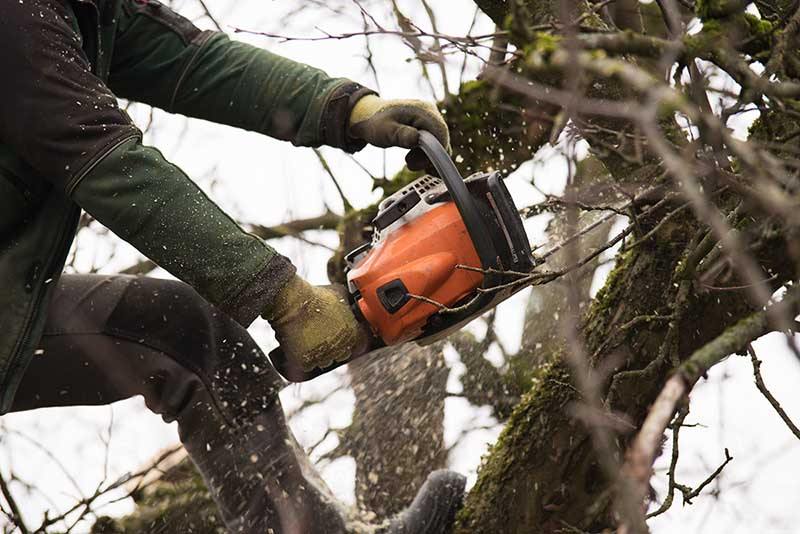 Signs You Need to Remove a Risky Tree
Do you have trees on your Sonoma County property? Trees add shade, privacy, and most importantly — beauty — to any yard. Unfortunately, a tree's health can decline and cause dangerous situations.
We have several tips for spotting a dangerous tree, but the best thing to do if you are unsure is to call a professional, like Vintage Tree Care for a risk assessment. An expert will know how to assess disease and other issues that begin to show up on a tree. And even if a tree seems to be healthy, unpredictable weather can turn it into a hazard in no time at all.
Here are a few things to keep your eyes out for when looking for signs of a dangerous tree:
Signs in the Leaves:
Have you noticed that your tree has not been producing leaves over the past few seasons? Or maybe the cover has become thinner, not providing the shade that it used to. There are signs that a tree might be dead or dying.
If you have many trees, you might notice that one is losing its leaves earlier than the others. Take a look at the fallen leaves and look for signs of abnormality. A professional will be able to identify diseases and other conditions that trees might be suffering from.
Things to Look for in the Branches:
Many people think looking for a leaning trunk is the most important sign that it is becoming a hazard. They fail to look at dying branches, which could fall off and injure people or damage property that happen to be under them.
Many dead branches — whether all over the tree or just in one spot — is a sign of trouble for the tree as a whole. Not only are they at risk for falling off, this could be a sign of a bigger problem that will get worse over time.
The Trunk Has a Lot to Tell:
Looking at the trunk of a tree can tell you a lot about its health.
Cracks or splits in the trunk
Missing Bark
Trunks that split in two might have a weak connection
Cavities could lead to signs of decay
After inspecting your tree's trunk for these signs of danger, it is important to contact a professional tree care service to determine how to move forward. It might be necessary to remove your tree before it loses stability.
Contact Vintage Tree Care to Remove Dangerous Trees
Whether you have one or several trees on your Sonoma County property, you should familiarize yourself with the signs of dying or dangerous one. Knowing what to look for will keep you, your family, and even random passersby free from harm.
Tree removal is not a simple project to take on. We encourage you to check your trees often and call Vintage Tree Care for professional risk assessment, trimming & pruning and tree removal. Together we will keep your trees as healthy as can be!
The comments are closed.