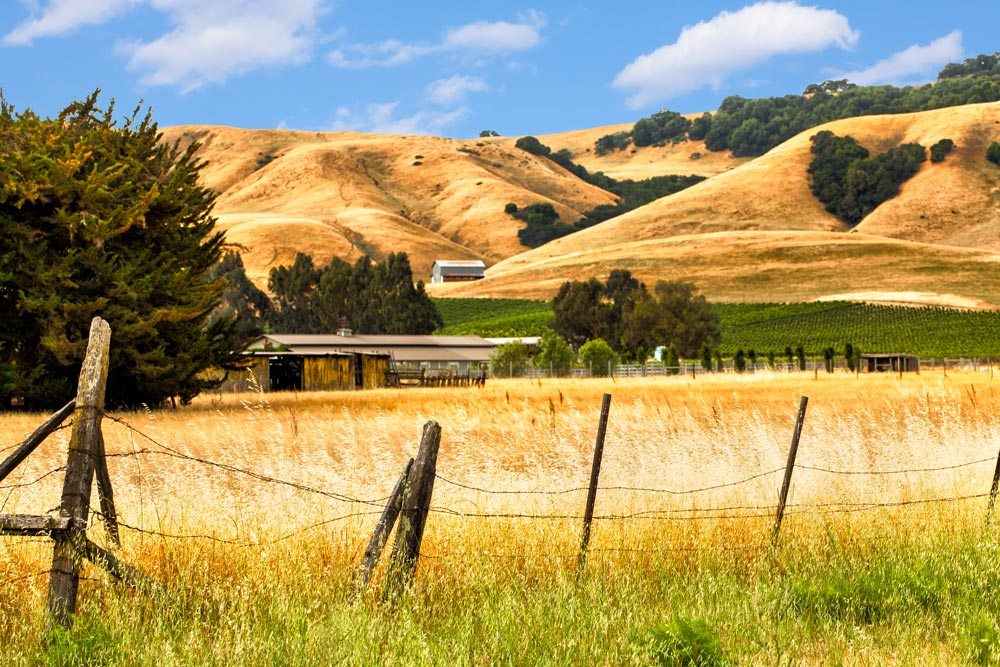 It's probably no secret that the team at Vintage Tree Care love trees. We truly believe that they are beautiful investments in your property that will reap benefits for generations to come.
It's not hard to find a reason to justify planting a tree, but knowing which type or species of tree to plant can be difficult. That's why we've put together things to consider when planting and a list of the best trees to plant in Sonoma County.
It's All About the Environment
You absolutely need to take growing conditions into account when deciding on your tree. The amount of light your property offers, soil type, and USDA hardiness zone will help determine which options are available to you.
What Do You Want Out of Your Tree?
Some plant trees for their simple beauty, others decide to plant a specific tree because they would like more shaded areas in their yard, or because they would like to grow fruit. Taking your wants and needs into account will help you start your journey to selecting your tree.
Be Strategic and Examine From All Angles
It is crucial to carefully look at your property and ensure you're planting your tree in an area that will not cause damage to any existing structures. Take stock of the proximity to your house, sidewalks, utility lines, and underground structures like septic systems. Failing to do so could mean some expensive repairs and property damage down the line.
In addition, it's important to think about the potential litter your tree could produce. If you don't want to be cleaning up nuts, fruits, or needles from your yard, ensure you're choosing the tree that won't cause unwanted side-effects.
Northern California Climate and Your Tree
The trees of Northern California and Sonoma County are varied and alluring. The one thing all plants in Sonoma County have in common is the ability to survive wet winters and dry summers. Our coastal microclimate requires trees to require a lot of sunlight and little to no water once established.
Some of our favorite trees to plant in Northern California:
Autumn Purple Ash
Needs a lot of sun exposure and good-draining soil
Full Size is between 45 – 60 ft tall and 35 – 50 ft wide
No fruit or seeds (which means no debris in your yard)
Must watch out for the emerald ash borer
Chinese Pistache Tree
The Chinese Pistache is very common in Sonoma County
Full Size is between 30- 60 ft tall
Great for shade
Does not produce nuts
Males do not produce fruit, but females do
Sun hardy, drought tolerant, and adaptable to many soil types
It is important to remember that this is not a process to be taken lightly- Take time to properly select and plan your planting. Taking the time now to do the process properly could potentially save you from serious issues or complications later on.
Vintage Tree Care Knows Trees
If you have any questions about your current or prospective trees, don't hesitate to contact the tree care professionals at Vintage Tree Care. We are fully certified, licensed and insured, and fully committed to providing quality without compromise in all services. So whether your job is big or small, residential or commercial, simple or complex, count on us to complete the job on time, within budget and to your complete satisfaction. Call or contact us online today.
The comments are closed.