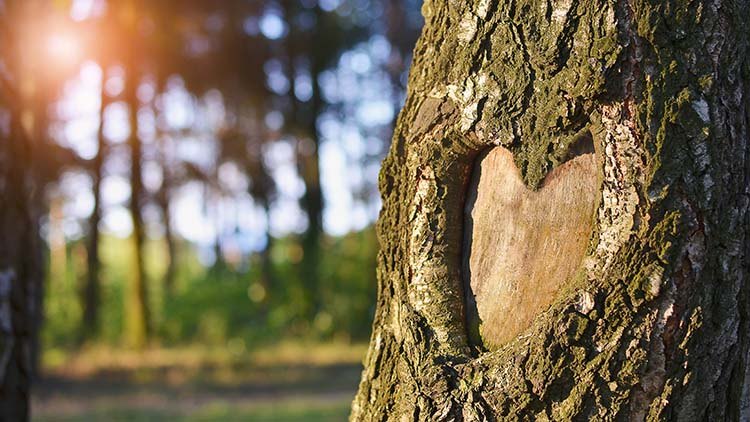 In 2020, California wildfires ripped through an estimated 4 million acres of land and destroyed over 10,000 homes and structures. Wildfires are a natural part of California's changing landscape, but the fire seasons across the West are starting earlier and lasting longer each year. Minimizing the impact of these devastating natural disasters is a responsibility shared by everyone living in high fire hazard areas such as Sonoma County.
Protecting your community from wildfires starts with maintaining a wildfire defensible space around your property through responsible vegetation management. One step you can take to minimize fire hazards around your business or home is choosing to landscape with fire-resistant trees.
What is a Fire-Resistant Tree?
When properly cared for, a fire-resistant tree will not ignite as quickly or burn with as much intensity as other vegetation.
Characteristics of Fire-Resistant Trees:
High water content in bark and leaves
Annually sheds leaves in winter (Deciduous)
Thick and large leaves
Produces less wax, resin, or oil
The sap is thinner or water-like and does not smell strongly
These types of trees can still be damaged or killed by a wildfire, but their bark and foliage burn slower and can reduce the speed at which a fire grows.
Fire-Resistant Doesn't Mean Fireproof
It is important to remember that every tree can be susceptible to fire, especially if they are not well maintained. Year-round tree care and vegetation management are essential to maintaining a defensible space on your property. The certified arborists at Vintage Tree Care, are here to serve Sonoma County home and business owners and help keep your trees healthy and your property safe.
4 Fire-Resistant Trees to Plant in Sonoma County to Create a Wildfire Defensible Space
There is a wide array of trees you can plant in Sonoma County that are both fire-resistant and attractive. Read on to learn about four fire-resistant trees you can plant around your home or business to help maintain a wildfire defensible space on your property:
1. Coast Live Oak Trees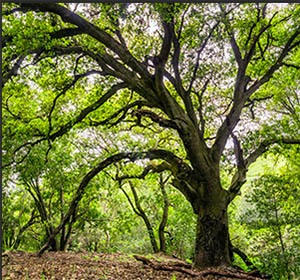 The Coast Live Oak is an evergreen tree native to California. This Oak species has thick dark green leaves. It produces flowers in the spring and acorns in the fall. They require plenty of room to fully mature and can reach 20ft – 70ft in height and width. The Coast Live Oak enjoys full to partial sunlight and has low watering requirements.
2. American Mountain Ash Tree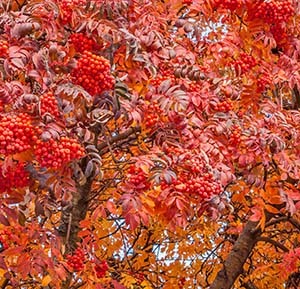 The Mountain Ash is a deciduous tree with dark green leaves that can grow up to 12 inches long. In the fall the leaves turn yellow, to orange, to a deep red before shedding in the winter. It blooms beautiful white flowers in the springtime and produces red berry-like fruit bunches.
The Mountain Ash tree grows slowly up to 20ft – 30ft tall and 15ft – 20ft wide. They grow best in full sun to lightly shaded areas, and require low to medium amounts of water.
3. Beech Tree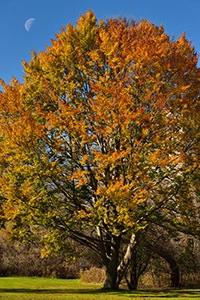 Beech trees have glossy dark green leaves that change to a bronze color and produce edible beechnuts in the fall time. It is an ornamental tree that is also great for providing shade. The Beech tree requires low to medium amounts of water and is slow-growing. They can get up to 50ft – 70ft tall and spread 35ft – 40ft wide.
4. Chinese Pistache Tree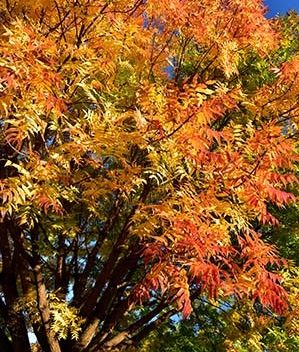 The Chinese Pistache tree is an ornamental favorite in many urban areas. It features lustrous dark green leaves that turn a beautiful bright red and orange color. They produce green flowers in the spring and small fruits that turn red when they ripen in the fall.
The Chinese pistache tree can grow 25ft –35ft tall and spread 25ft – 35ft when fully matured. They require low-watering and full sun exposure, making them very drought and heat tolerant.
Learn More About Wildfire Defensible Landscaping from the Experts at Vintage Tree Care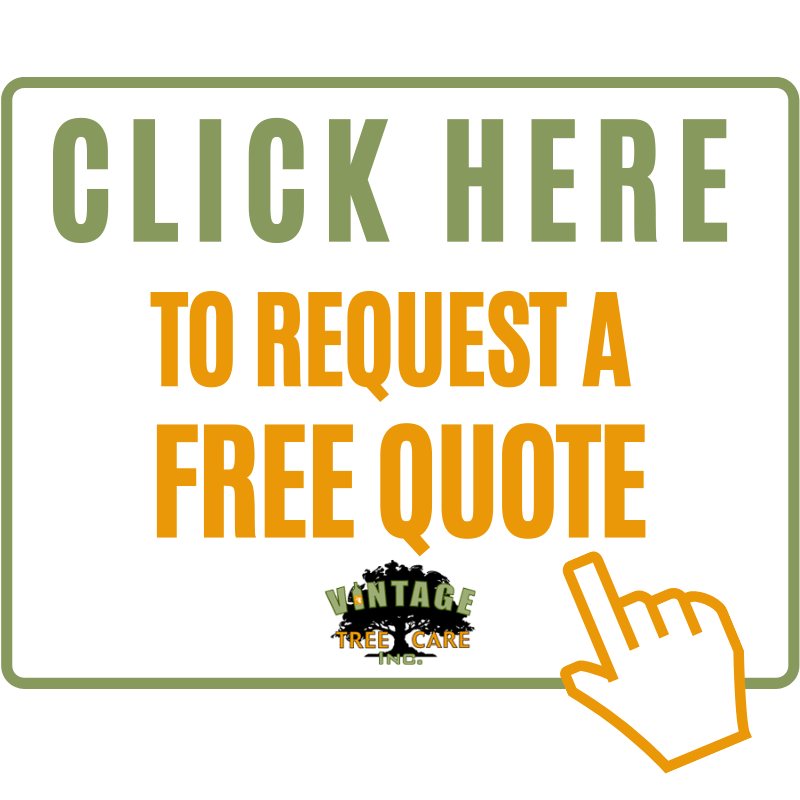 For over 25 years Vintage Tree Care has been a leader in the Sonoma County tree care industry. Our team of certified arborists understand the importance of proper tree care and wildfire fuel management to ensure the safety of our entire community.
Contact Vintage Tree Care today to learn more about wildfire defense in Sonoma County or to request a free tree care quote.
The comments are closed.