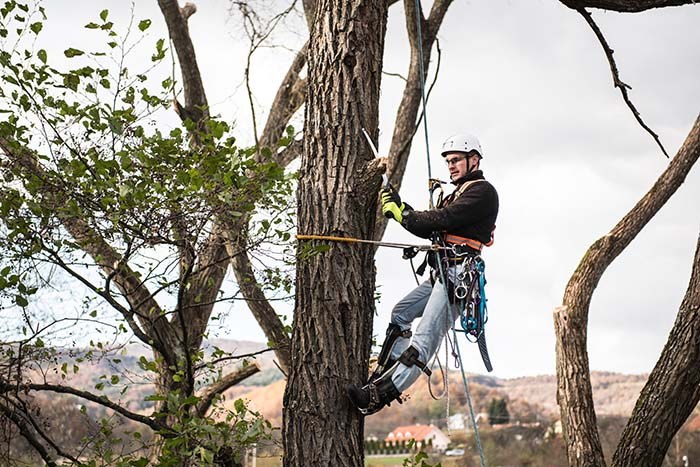 3 Times You Should Call a Certified Arborist for Professional Tree Care in Sonoma County
Sonoma County residents are no strangers to the devastating effects wildfires have on our community and surrounding landscape. So when it comes to proper vegetation management and tree care in our area, the job is best left to the professionals.
Maintaining the health of the trees on your property while reducing the risk of wildfires around your home is exactly what our certified arborists at Vintage Tree Care are here to do.
Certified Arborist Tree Care Services
Tree Trimming and Pruning
Professional Tree Removal
Tree Risk Assessment
Wildfire Defense
Keeping your property safe and reducing the risk of possible wildfires is the responsibility of all of us. If you have trees on your property, never hesitate to contact the professionals at Vintage Tree Care for expert advice and service.
Below we have outlined three times you should call a certified arborist for professional tree care around your Sonoma County home.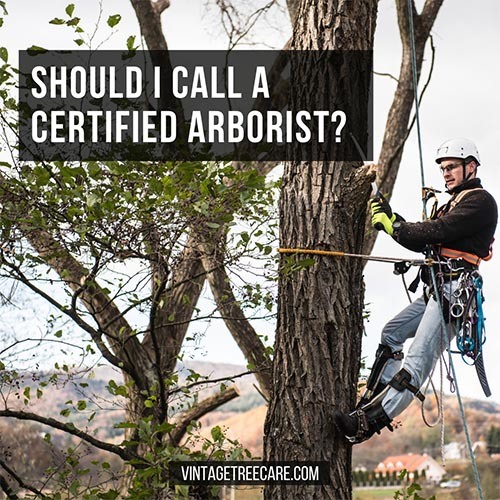 1. Inspecting Trees for Signs of Pests or Disease
A certified arborist can easily spot problems with insect infestation, possible diseases, or any sign a tree on your property is at risk of failing. Taking the time to assess your trees for any signs of stress is essential to getting them the expert care they need to solve the issue before they are fully compromised.
Annual tree assessments by a certified arborist will help maintain the long-term health of your trees and the safety of your property. To ensure your trees are free of possible pest infestation or disease, contact Vintage Tree Care for a tree assessment as soon as possible.
2. Removing Dead Trees from Around Your Home
Dead or dying trees on your property can pose a danger to you, your home, and even your community. Our certified arborists specialize in maintaining the health and longevity of Sonoma County trees, but safety is our number one goal. If you believe a tree on your property poses a risk, it is in everyone's best interest to have it removed promptly.
Failing to attend to a dead or dangerous tree is never worth the risk to you or your neighbors. Contact Vintage Tree Care to learn more about our tree removal services in Sonoma County.
3. Creating a Wildfire Defensible Space Around Your Home
Creating a wildfire defensible space around your home requires regular tree care and vegetation management to establish and maintain a buffer zone on your property. These zones act as safe spaces for first responders to defend your house against wildfires and limit their spread should one breach your property. Maintaining this space also helps eliminate possible fire fuels and lowers the rate at which a wildfire can grow and spread.
Our professional arborists will help maintain a defensible space around your home through regular tree pruning, vegetation management, and expert identification of potential fire risks. Hiring a licensed, insured company like Vintage Tree Care will help ensure your property is prepared in the event of a wildfire and your trees remain healthy, safe, and beautiful for years to come.
Contact the Certified Arborists at Vintage Tree Care in Sonoma County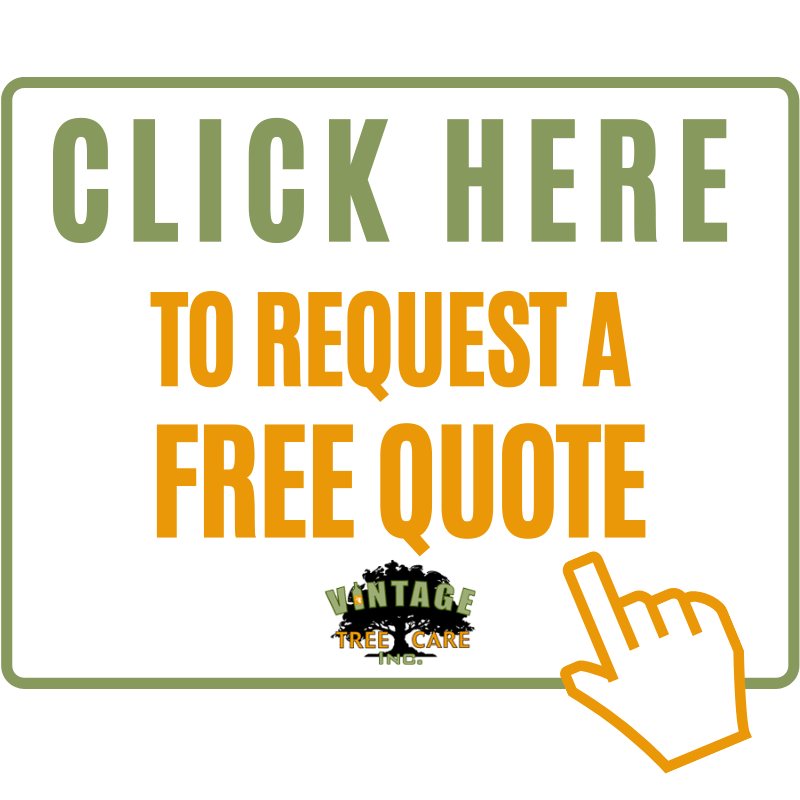 Our certified arborists at Vintage Tree Care have been providing Sonoma County property owners with expert tree care for over 25 years. Our goal is to help the trees on your property thrive for years to come, and lower the effects and risks of possible wildfires around our community.
To ensure the health and safety of your trees, please contact us online to request an Estimate for our professional arborist services, or to schedule a risk assessment of your property today.
The comments are closed.