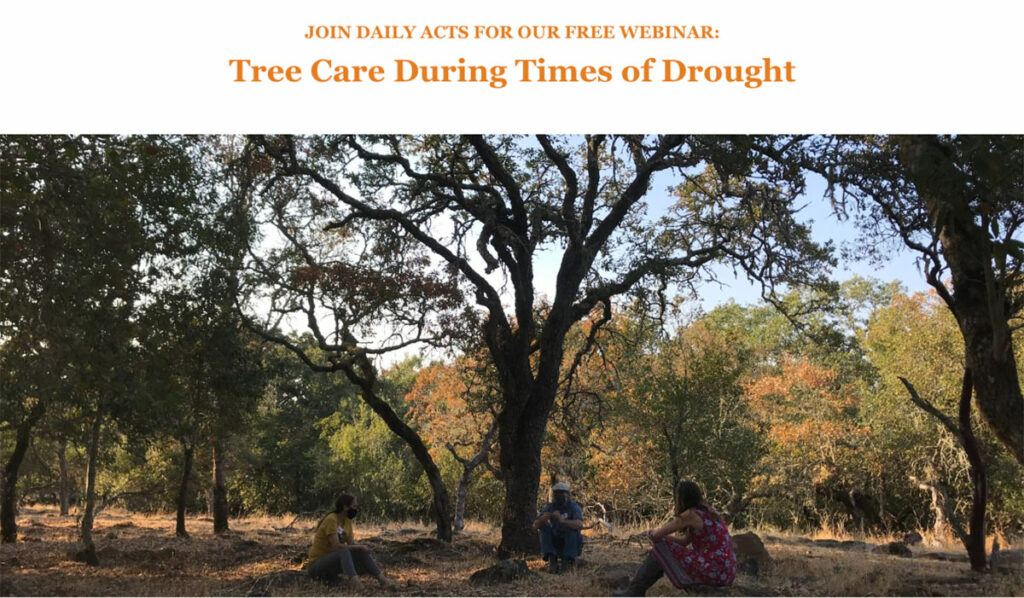 Tree Care During Times of Drought with Expert Arborists Fred and Kamala
Vintage Tree Care Owner and certified arborist Fred Frey and VTC Certified Arborist Kamala Dionne presented a "Tree care during times of drought" webinar, hosted by Daily Acts on October 12, 2022.
Tree Care During a Drought
During the webinar, Fred and Kamala cover how to identify signs of drought stress in your trees and how to keep them healthy while conserving water during an extended drought.
The program also reviews why trees are so ecologically important, especially during water shortages, and touches on other related topics, including water availability, pest management, and other chronic and acute tree issues.
Watch the Webinar Today
If you're curious about how to take care of your trees during a drought, what type of trees to plant in time of drought, or related tree health issues, this webinar is for you.
Meet the Arborists
Vintage Tree Care owner and certified arborist Fred Frey has often been highly regarded and frequently engaged as an expert speaker on all things trees by local community organizations and radio programs.
Kamala Dionne, who is equally knowledgeable and passionate about trees, has been a certified arborist for more than eight years.
What Does Daily Acts Do?
Local nonprofit Daily Acts exists to inspire "transformative actions that create connected, equitable, and climate-resilient communities." These free webinars and other educational resources support the organization's mission. This particular webinar is made possible through support from the City of Windsor.
Give Your Trees Some Expert Attention
The drought isn't over yet. With the ongoing lack of water, it's important to take extra care to watch for the symptoms of drought stress in your trees.
Our certified arborists are here to help ensure the longevity of the health and beauty of your property with personalized tree care and services. If your trees are showing signs of drought stress, contact us for a professional health inspection by calling (707) 495-4686 or contact us online today.
The comments are closed.